Hybrid Server / Split Domain Functionality
Ability to use multiple email servers with different architectures under the same domain name. Platform can deliver messages to multiple mail servers in different locations. Set as many destination servers as you want both in public and private clouds. Deliver to any of them at email address level. Implement Hybrid Mail Servers for a single domain.
---
Reach via REST API
Platform is exposed through a REST API so you can integrate any part of the SMTP/IO at every level without a click. You can integrate all SMTP/IO infrastructure or a part in to your service and apps. Design your own intefaces and management panels for a Business Class Email Solution.

---
Inbound and Outbound Security
Highly sophisticated spam and virus protection manageable at every user and domain level. Quarantine zone for holded external messages and protected recipient and distribution lists for organizational security. Black Lists / White Lists for both Inbound and Outbound messages. Quarantine reports for users and organization.
---
Integrate with any Hosting Service, Appliance or Software
Convert any Email Hosting service to a Business Class Cloud Email Platform within minutes. Email servers on mini appliances like SynologyTM and QNAPTM turns in to Professional Email Servers. Hosting Panels and Open Source email servers are fully supported for integration. MS ExchangeTM is supported with an easy integration path for email security, outbound relaying and mailbox archiving.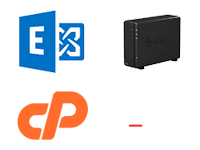 ---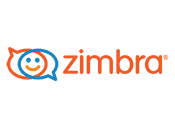 Deep ZimbraTM Integration for Cloud Hosting Enviroment
We're proudly supporting ZimbraTM. Cloud mailboxes on shared hosting environments with all the sweet functions coming from SMTP/IO are turnkey ready. Multi tenant panel support organization, domain and user level administration for leveraging free Open Source ZimbraTM. Install your copy on your site and everything is yours. Manage the rest via cloud.
---
Security Pins and Password Delivery via SMS
High level security via mobile networks. User passwords and authentication pins distributed via text messages directly to mobile phones. Create user accounts in bulk and use their mobile numbers to distribute passwords at once with SMS. No interventions from the service provider or the domain administrator.

---

Outbound Spam Protection - Get Rid of Black Lists
Ability to limit outbound message traffic at per domain and per user without creating a list. Hard limits and dynamic limit sets per user with historical data created automatically. Protect your IP addresses from being black listed. Rogue users are reported and disabled automatically and set as webmail only users. Monitor your Outbound statistics live on the dashboard.
---
Archiving and E-Discovery On Cloud
Archive any message coming or going through our gateways. Archive your MS ExchangeTM Server off site with the easiest way journaling. Open source email servers are fully supported. Archiving can be set at user level or domain level. Platform is integrated with the best cloud storage vendors AmazonTM, RackspaceTM and SoftlayerTM for highest availability and reliability. Discover messages via web based interface and export single or multiple messages in different formats including OutlookTM PST.

---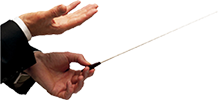 Policy Based Message Management SMPRETM
Manage message flow in and out with SMPRETM - Smart Message Processing and Routing Engine. Based on criterias of who, what, when, apply actions and route message flow. Manage attachments, hold files, audit anything inside the message live. Actions include logging, auditing, discarding, rejecting, holding, archiving and limited to your imagination.
---